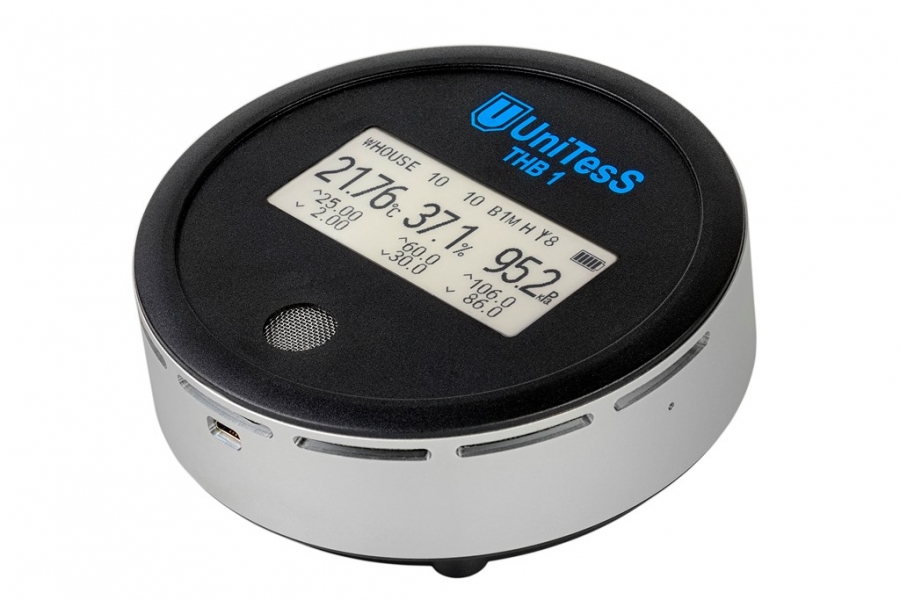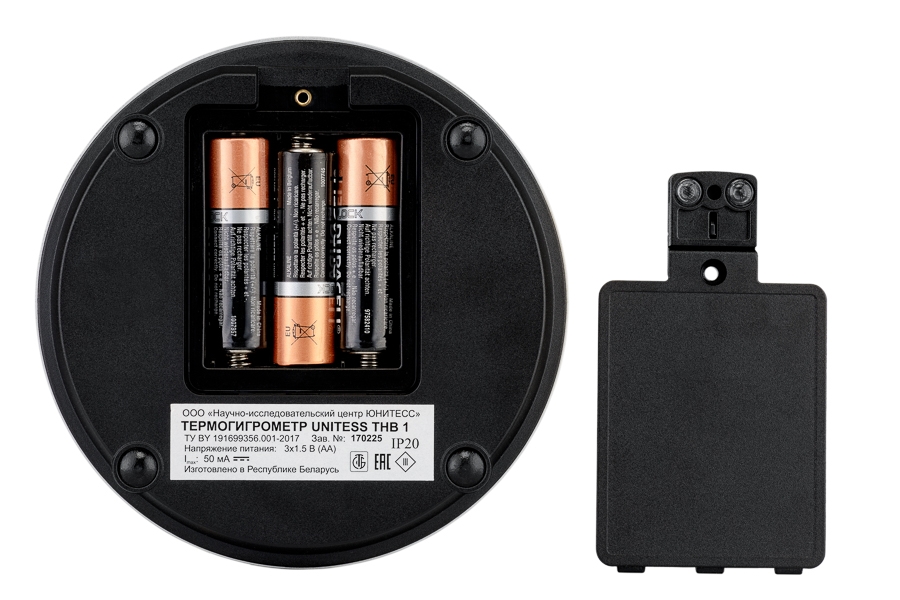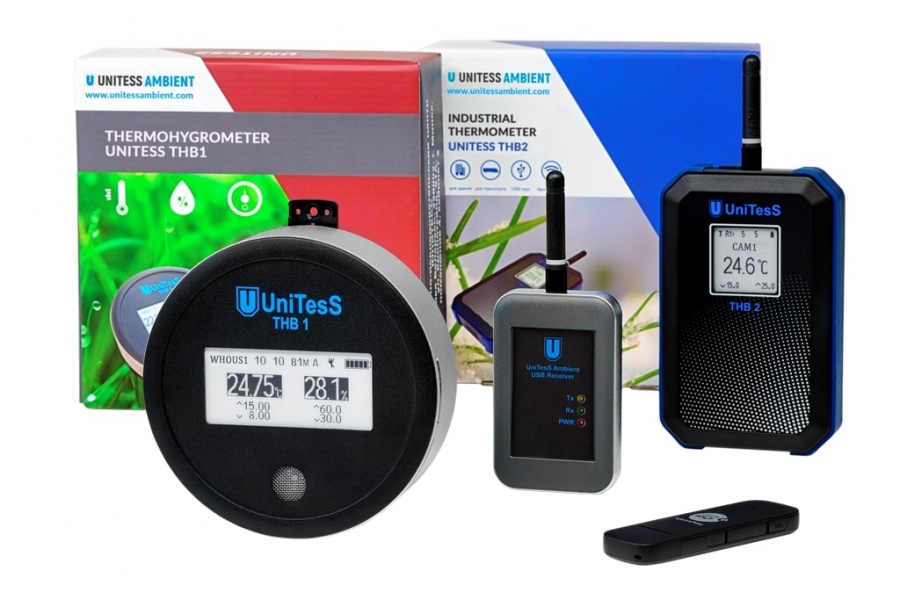 Thermo hygrometer THB1 is designed to measure temperature, relative humidity, and atmospheric pressure in the calibration, measurement, and testing laboratories, as well as in other premises that require monitoring of environmental parameters.
This thermo hygrometer can take measurements, store them in memory, and transfer data to a computer for further detailed analysis.
THB 1 also has low power consumption thanks to asynchronous transfer mode: The device wakes up only it has something to transmit. When in a data transfer mode (i.e. every 10 minutes), three AA batteries last for 1.5 years.
It's possible to schedule data transmission at regular intervals. In common mobile networks, devices are often forced to «wake up» to synchronize with the network and check messages for receiving and/or sending. Such synchronization leads to significant energy consumption and, ultimately, reduces battery life.
Thermohygrometer ТНВ1 is a part of our wireless indoor climate monitoring system UNITESS AMBIENT.
Technical characteristics of thermo hygrometer THB 1
Parameter
Description

Display technology

E-ink

Size

120*120*40 mm

Weight

400 g (including batteries)

Sensors

Temperature / RH / Ambient pressure

Antenna

Built-in, omnidirectional

Interface configuration

Radio, USB

Setting parameters

Sensor name / Measuring interval, minutes / Data transfer interval, minutes / Limit values

Sensor ID format

Letters and numbers (English, up to 6 characters)

Limits breach notifications

On-screen / SMS / pop-ups

Battery type

AA х 3 pcs

Power consumption

Supply voltage – 3 х 1.5 V
Sleeping mode – 120 μA
Measurement mode – 5 mA
Data transfer – 50 mA
Thermohygrometer THB1 metrological characteristics
| | | | |
| --- | --- | --- | --- |
| Рarameter | THB 1 | THB 1B | THB 1C |
| Temperature measurement range | 0...+50 °С | 0...+50 °С | 0...+50 °С |
| Temperature measurement error | ±0.3 °С | ±0.5 °С | ±0.5 °С |
| Temperature measurement resolution | 0.1 % | 0.1 % | 0.1 % |
| Relative humidity measurement range | 10…90% | 10…90% | 10…90% |
| Humidity measurement error | ±3,0% | ±3,0% | ±3,0% |
| Temperature measurement resolution | 0,1 % | 0,1 % | 0,1 % |
| Atmospheric pressure measurement range | 86…106 kPa | 86…106 kPa | - |
| Internal memory type | FLASH | FLASH | FLASH |
| Internal memory | 32 MB | 32 MB | 32 MB |
| Atmospheric pressure measurement error | ±0,2 kPa | ±0,2 kPa | - |
| Atmospheric pressure measurement resolution | 0,2 | 0,2 | - |