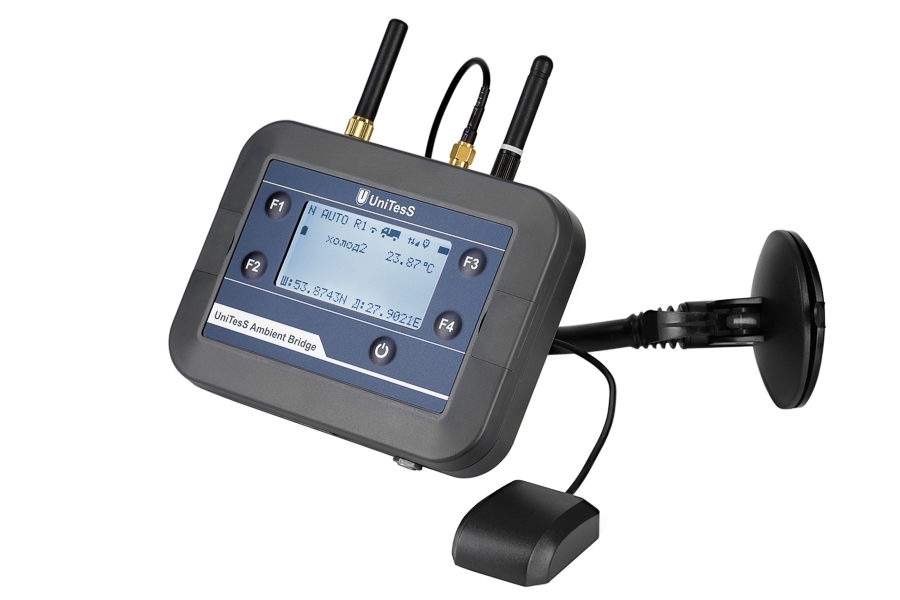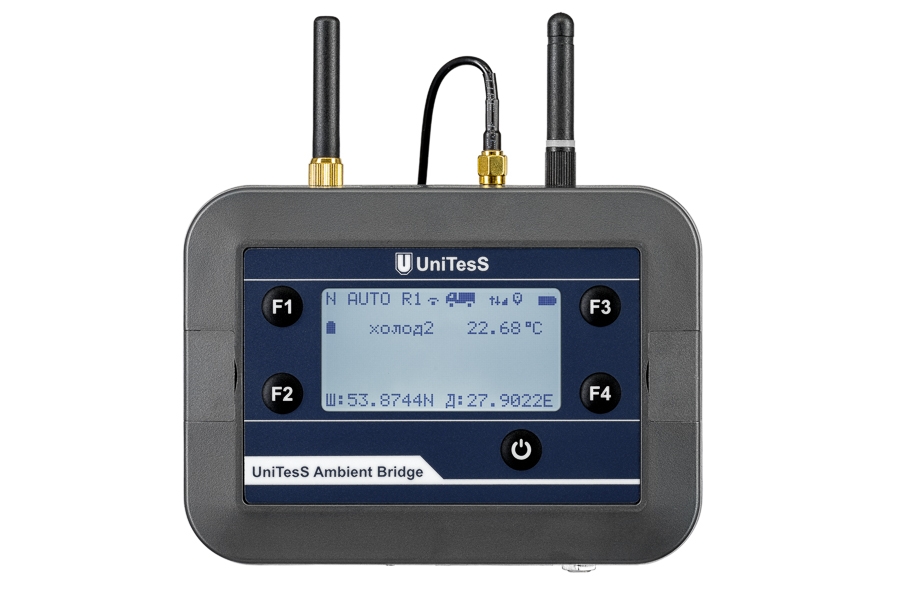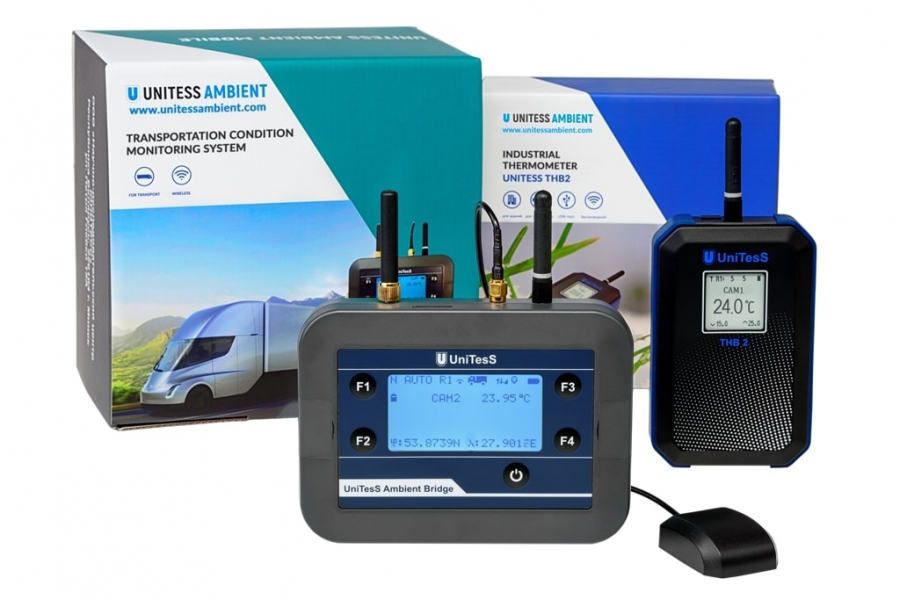 In the area of mobile network coverage, UNITESS AMBIENT BRIDGE transmits the data (data on the vehicle location and transportation conditions) to the server in near real-time.
UNITESS AMBIENT BRIDGE combines both active and passive tracking opportunities. If the network is not available, the device stores data in internal memory and transmits stored data to the server once the network is available.
Once the vehicle is back in the park, it's possible to print out a receipt with information about the transportation conditions.
In real-time mode, information can be viewed from a server connected to the internet.
THB2 sensors are installed in the vehicle according to the temperature map. The data is transmitted by radio channel to UNITESS AMBIENT BRIDGE and displayed on the screen in the driver's cabin.
Technical characteristics of UNITESS AMBIENT BRIDGE
Рarameter

Description

DC supply voltage

12..24 V

Current consumption

560 mA (at 12 V)

250 mA (at 24 V)

Maximum current consumption

1000 mA

Power consumption

No more than 0.5 W

ISM radio frequency range for unlicensed band

868 MHz

LoRa receiver sensitivity

No more than 148 dBm

GPS receiver sensitivity

No more than 166 dBm

GSM bands

GSM 850, EGSM 900, DCS 1800, PCS 1900

SIM card format

Micro-SIM

GSM power:

Class 1 (DCS 1800 and PCS 1900): 1 W

Class 4 (GSM 850 and EGSM 900): 2 W

LoRa transmitter output power

No more than 14 (25) dBm (mW)

Speed of GPRS connection

85.6 kbit/s

Ingress protection code

IP20

Data interface

USB 2.0, GSM, ISM

Dimensions

150 х 118 х 27 mm

Weight

0.45 kg

Battery life

Up to 24h